NGC 1068: Winds of Change: How Black Holes May Shape Galaxies
Chandra - 2010 March 03
NGC 1068 is a nearby spiral galaxy containing a black hole at its center that is twice as massive as the Milky Way's.
X-ray images and spectra from Chandra show that a million mph wind is being driven from NGC 1068's black hole.
This wind has an impact on how the galaxy evolves.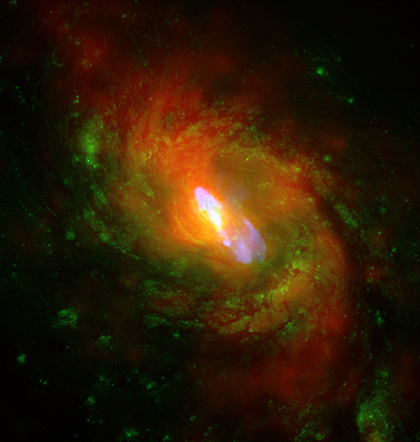 (X-ray (NASA/CXC/MIT), Optical (NASA/STScI), Radio (NSF/NRAO/VLA))
http://chandra.harvard.edu/press/10_rel ... 30310.html